The People's Budget
The People's Budget shows that the money is within reach to fully-fund NYCHA.
Fight For NYCHA is recommending on raising income taxes on corporations and on the wealthy. One proposal would eliminate some tax abatements for the Top 10% of income earners. Despite raising revenue, none of these proposals are punitive. In fact, these proposals are reasonable. And some of these ideas are legislation-ready.
The People's Budget for Housing, Justice, and Dignity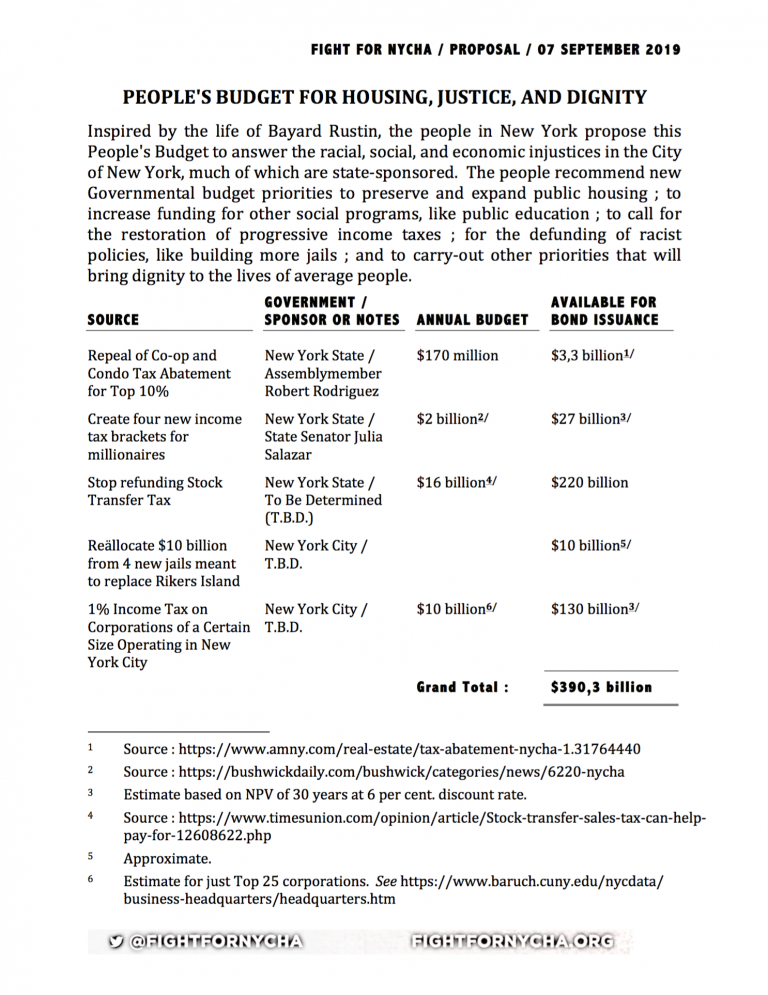 The People's Budget was adopted in a Town Hall meeting on Sept. 18.
The People's Budget was drafted in consultation with public housing tenants, and it was adopted at a town hall attended by NYCHA tenants.