The People's Budget was updated without any objection ; over $440 billion in readily-available funding, three ideas of which are legislation-ready ; monies can fully-fund public housing and new Government policy on justice and dignity.
Approx. 50 people attended the Fight For NYCHA town hall meeting at P.S. 33 on Wed., Feb. 5. At the meeting, participants heard a legal analysis of the plans by Mayor Bill de Blasio (D-New York City) to continue to spread gentrification across the City. Civil rights attorney Michael Sussman addressed the audience by describing, in essence, what helped him win a lawsuit to overturn the unlawful rezoning of the Inwood neighborhood of Manhattan.
The town hall meeting was called so that New York City Housing Authority residents could weigh in on a proposal to update the People's Budget with two line-items. The People's Budget is a package of ideas to increase taxes on the wealthy and on corporations in order to fund new Government policy on housing, justice, and dignity for all New Yorkers. The two line items that were added were the estimated $19 billion cost for constructing Sunnyside Yards and H.R. 4546 – Public Housing Emergency Response Act, draft legislation sponsored by U.S. Rep. Nydia Velázquez (D-NY 07) that would provide $70 billion to fund capital repairs for public housing nationwide, of which $32 billion would be directed to NYCHA.
Speakers at the town hall meeting included Lindsey Boylan, a Congressional candidate for New York's 10th Congressional District, and Howie Hawkins, the Green Party presidential primary candidate.
Attorney Michael Sussman said that the de Blasio administration cannot do whatever it wants to public housing. The impact of those decisions must be studied before they can be carried-out.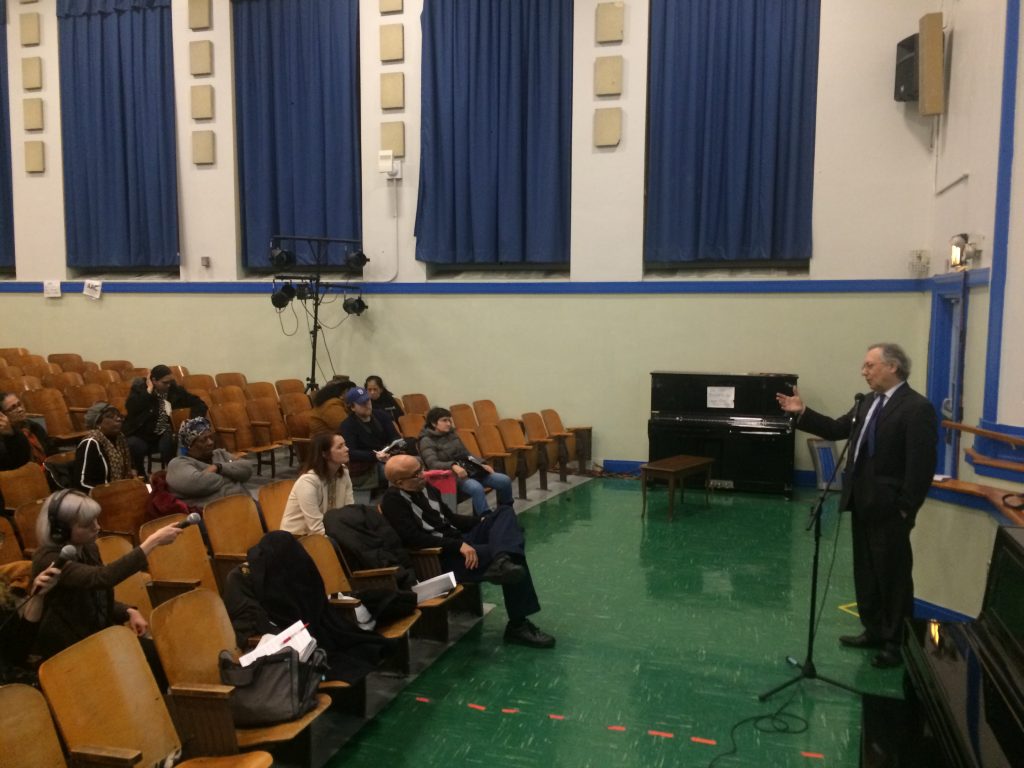 Lindsey Boylan is running for office to challenge the incumbent Congressional Representative, who has failed to show leadership to save public housing in New York's 10th Congressional District.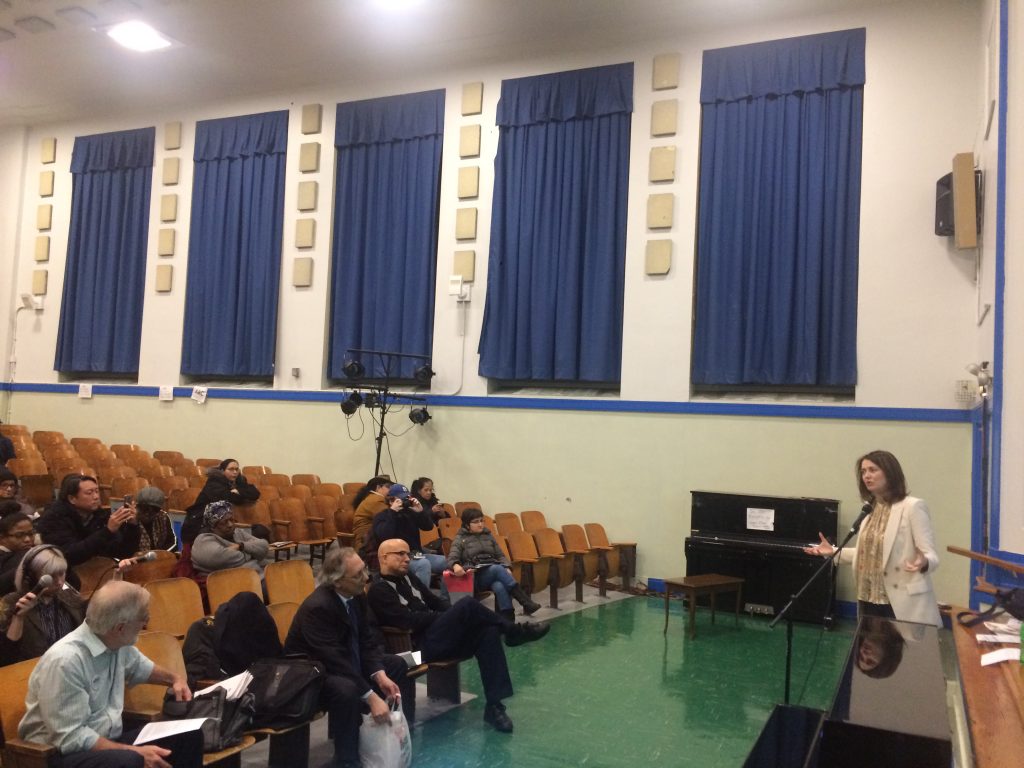 Green Party presidential primary candidate Howie Hawkins said that taxes must be increased on the wealthy to fully-fund public housing across the United States.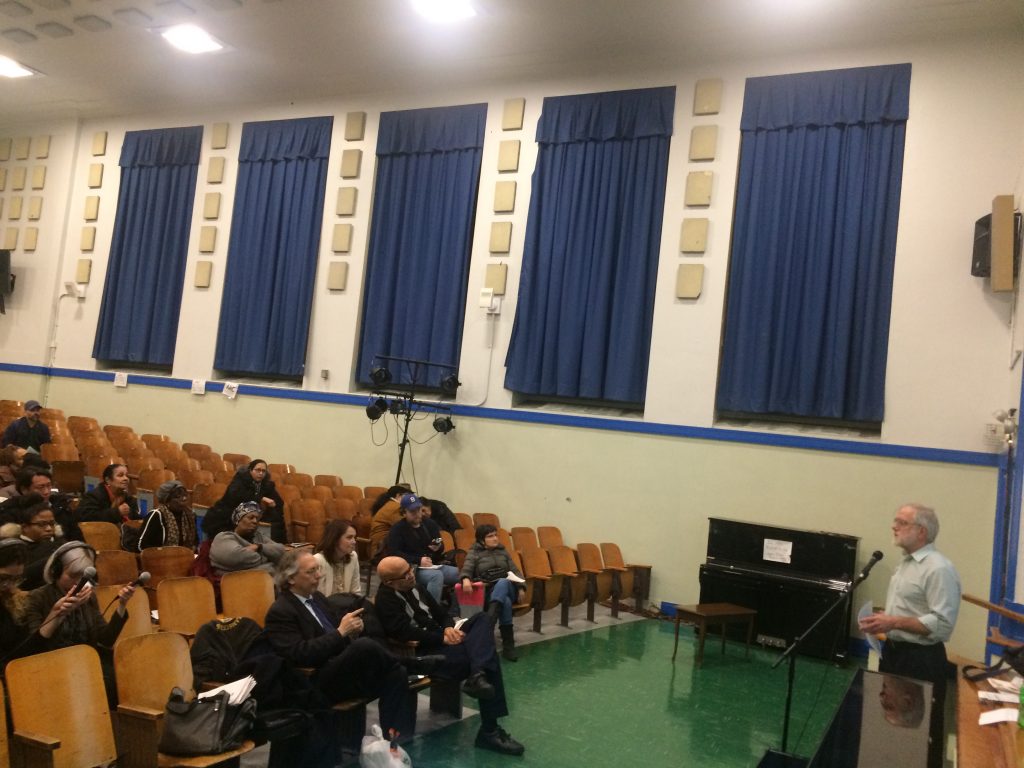 The Fight For NYCHA complaint filed in Federal Court was thrown out.
The town hall began with a brief update, explaining that the Complaint filed in U.S. District Court for New York's southern district, was dismissed by the establishment chief judge, the Hon. Justice Colleen McMahon.