Poverty is barbarity !
Our march route has been finalised !
We are visiting the apartment houses of politicians, who had a role in the closing of St. Vincent's Hospital, a situation that has wrecked the healthcare outcomes of low-income communities and POC. We are demanding that politicians stop #PinkWashing racism and austerity ! Join us as we protest :
Christine Quinn, former City Council Speaker ;
Corey Johnson, current City Council Speaker ;
Deborah Glick, Assemblymember ; and
Brad Hoylman, State Senator.
They enabled gentrification of New York City and never championed the full-funding of NYCHA. These politicians claim to know oppression. But what have they done to end racism and austerity ?
None of these politicians said one word to stand up against Mayor Bill de Blasio's dangerous scheme to sell-out NYCHA to RAD landlords. It's time that politicians, who claim that they are allies of POC, start acting as allies.
Please join us :
When : Sat., May 30, at 1 pm
Where : Meet at 9th Ave. and West 27th Street
RSVP : March Against Racism and Austerity [Facebook]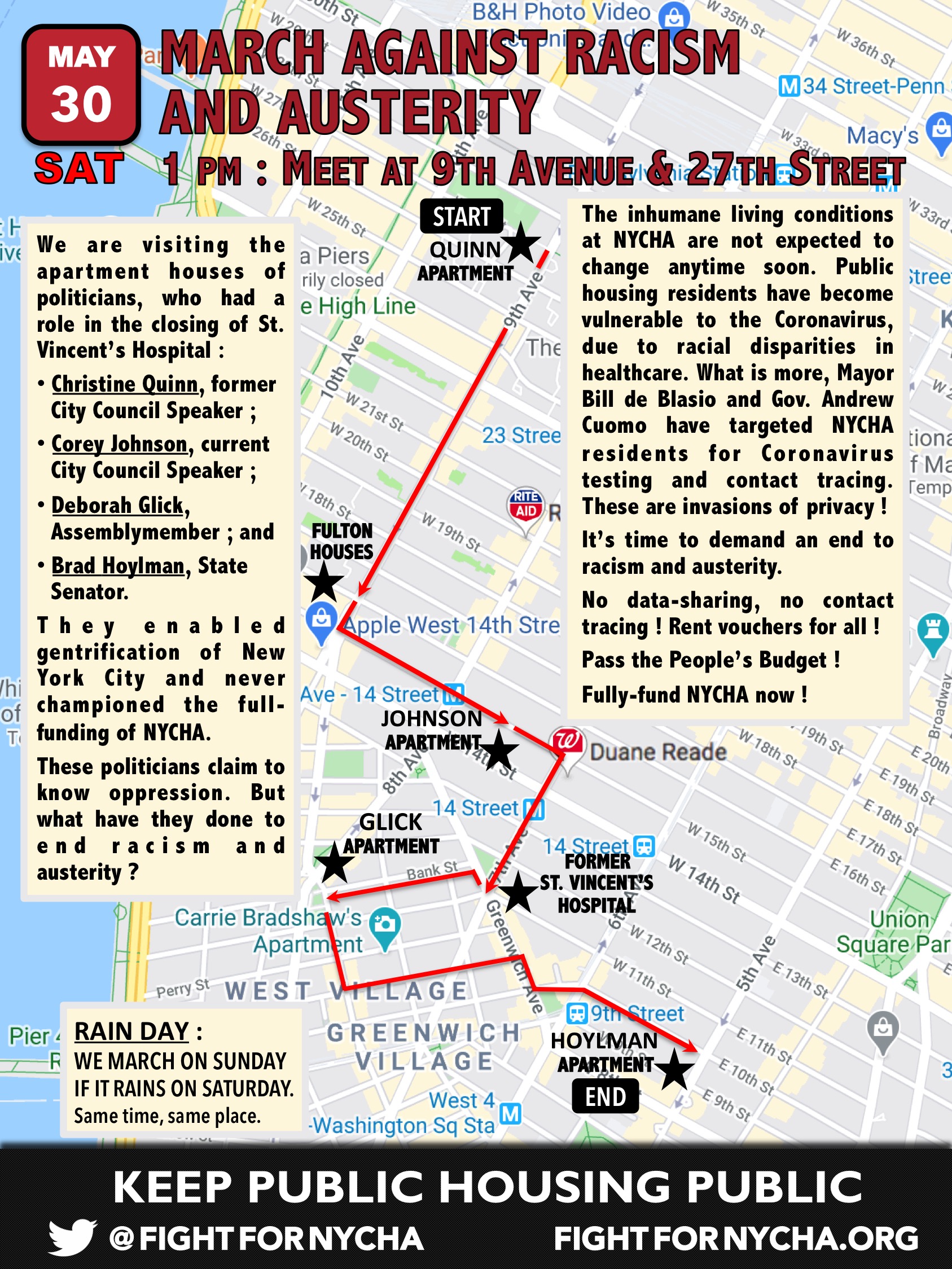 Stop "pinkwashing" racism and austerity !
An LGBTQ activist is taking the lead in the planning of this protest march, so this is not an attack on identity, but, rather, criticism on how politicians have used the experience of oppression for personal political gain — only to countenance the oppression of others.
Watch our Facebook Live
Please start watching at about 5 minutes in, due to technical issues.