Mayor Bill de Blasio is pushing a June 10 vote by the New York State Legislature to approve the Blueprint, so he can go into Court on the Baez case on June 14 and declare that most of Section 9 is doomed to end. We can't let him !
We have received information that Mayor Bill de Blasio (WFP-New York City) is pressuring Albany Legislators to vote to approve the dangerous Blueprint for NYCHA. Under the Blueprint, all public housing apartments (that wouldn't already perish under RAD/PACT) would be converted to Section 8 housing and placed into a new State Authority that will have no political accountability. It will become another MTA — a rudderless Agency that both the Governor and the Mayor disown, even though both of them secretly angle in smoke-filled backrooms to control the MTA's valuable procurement and construction contracts. That's what the new Blueprint entity is going to be like.
The information we have received is that the Albany vote for the Blueprint is schedule on or about June 10. The Mayor is pushing for such an early date, because he's deliberately trying to convert all public housing tenants from from Section 9 housing to Section 8, because U.S. District Court Judge William Pauley III has ruled in the Baez case that the New York City Housing Authority, or NYCHA, can treat Section 8 residents with substandard care. That's what the mayor wants — he wants to create a "separate and unequal treatment" for Section 8 residents, so that public housing becomes more "attractive" to private sector landlords-investors. NYCHA owes Judge Pauley a status report on June 14, and the mayor wants nothing more than to go into Court and tell Judge Pauley that most of Section 9 is doomed to end.
This is a scam, and we have to call it all out — including the various politicians, who are enabling Mayor de Blasio — a corrupt, lame duck mayor left unindicted by the Manhattan Federal prosecutors' office — to wreck all of public housing before he leaves office.
The same State Legislators, who whisper in each others' ears that, "RAD has to happen," want to negotiate to accept the Blueprint. We can't let them !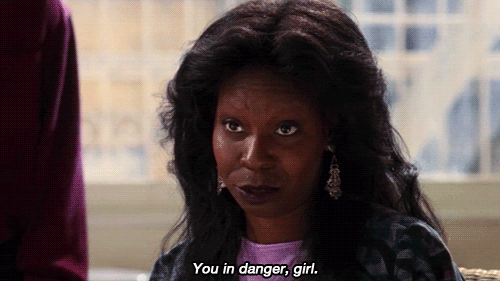 Several self-styled "progressive" New York State Legislators from Brooklyn plan to vote as a bloc, and they have expressed interest in negotiating with NYCHA to accept the Blueprint. This is a trap, and the fact that these Legislators are using the pretexte of "negotiating" for an acceptable deal is indication that they plan to sell you out. Are you going to let them ?
From the beginning of the formation of Fight For NYCHA, several Legislators have privately expressed hesitancy about confronting Mayor de Blasio in a public rebuke of his RAD/PACT and Blueprint sell-out of NYCHA. Most prominently, U.S. Rep. Alexandria Ocasio-Cortez (Justice Democrats-NY 14) infamously said though her staff that they were not interested in using Mayor de Blasio as a "punching bag" in order to push back on the RAD/PACT sell-out of NYCHA. Later, it was revealed that trade unions helped her negotiate her astroturf bill for NYCHA. Whenever large real estate development projects are proposed by the corrupt real estate industry that are opposed by community residents, unscrupulous politicians rely on the support of trades unions as political cover to override the will of community residents. Under this analysis, U.S. Rep. Ocasio-Cortez is "union-washing" the RAD/PACT sell-out of NYCHA. It's no different than when real estate developers overtake Community Board hearings with men in yellow jackets and hardhats and run roughshod over long-term residents during ULURP hearings.
Some of AOC's State Legislature counterparts are doing something similar, but no less dangerous and undemocratic.
The mayor is pushing a rezoning of Gowanus, the sell-out of Governor's Island, and the NoHo/SoHo rezoning to cash-out with the real estate industry before he mounts a clown-car campaign for New York Governor's mansion. The outsized egos of many opportunist community group leaders, who are fighting their respective battles, prevent a coming together for the good of the City. Under this scenario of self-will run riot, the City — and public housing — doesn't stand a chance to stand-up to Mayor de Blasio's corrupt enablers in the New York State or the Municipal legislatures.
Since the other community groups selfishly won't do it, we will be planning a protest that will welcome everybody.
Stay tuned.